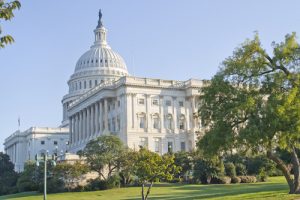 Comp time has long been available to public sector employees, but never for private companies. That might be changing soon.
On May 2, the House passed the Working Families Flexibility Act. This bill would amend the Fair Labor Standards Act to allow comp time as an option in lieu of overtime. The full text can be found here. Some key points of the bill include:
– Comp time could only be used if the employee agrees, in writing, before the hours worked.
– Employees could not accrue more than 160 hours of compensatory time.
– Companies would be required to pay out unused comp time at the end of the year (i.e. no carrying over), and upon separation.
– Employees would be able to use comp time unless it would "unduly disrupt" the employer's operations.
– Employees could ask for payment of all accrued comp time and would be able to opt out of comp time if requested in writing.
Democrats in the Senate have said they would filibuster the bill, so the fate of this bill is uncertain. Obviously, there are a number of important legislative measures right now, including tax and health care reform, so this bill will not be at the top of the list. Stay tuned.