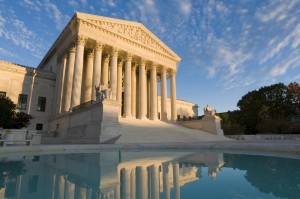 This week, the Supreme Court heard arguments in its first Sarbanes-Oxley case (Lawson v. FMR LLC, et al., No.  12-3).  The question before the Court is whether the law's whistleblower protections extend to employees of contractors hired by public companies.  For example, it is clear that an accounting employee who works for a publicly traded company and reports fraud would be protected from retaliation.   What is not so clear is whether an employee of a privately owned outside auditor who contracted with that same publicly traded company would be protected for reporting fraud. 
Based on the oral arguments, the Supreme Court appears to be leaning towards a strict reading of the law, which is limited to certain publicly traded employers womens new balance 620.   For example, Justice Breyer raised a hypothetical of a small landscaping company who cut the grass one day a week for a publicly traded company, and suggested it would be ludicrous to conclude that this small company was therefore covered by Sarbanes-Oxley. 
The takeaway from this case is that we should soon get important clarification on the scope of the Sarbanes-Oxley whistleblower protections.  If the Supreme Court chooses to read the statute broadly, the price for doing business with a publicly traded company could include coverage under Sarbanes-Oxley, and expanded compliance obligations.  Although such a result is not likely, this is an important case to watch.