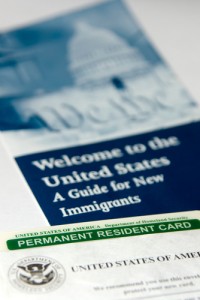 By Nelsy C. Gomez – With the existing stringent rules regarding the proper and timely completion of the I-9 form, many employers still find themselves wrestling with the issue of what to do with employees who are hired and work remotely. Until recently, the  ("USCIS") has provided very little to no guidance on how to handle these remote hires. However, USCIS has decided to address this issue head-on and has given employers direction on how to properly handle these remote hires while remaining compliant with their I-9 obligations.
According to USCIS, employers can designate an authorized representative to complete the I-9 forms with their remote hires. The authorized representative can be a personnel officer, a foreman, an agent of the employer, or even a notary public. When using a notary public for purposes of the I-9 form and its completion, the notary public is viewed as an authorized representative of the employer, not as a notary. Therefore, the notary would complete the I-9 form with the employee as would any agent of the employer and should not provide any notary insignia on the form.
While the authorized representative does not need to have any written agreement regarding the ability to complete the Form I-9 on behalf of the employer, it would be prudent to have some memorandum indicating the person has been designated as such. This will prove to be helpful if ever faced with a government audit where this kind of arrangement for remote hires has been made. It is also important to remember that the authorized representative is still required to comply with the rules regarding proper completion of the form, which includes a physical examination of the employee's employment eligibility documentation while the employee is physically present. Webcam review of the documentation is still not permitted. Employers should keep in mind that the employer is liable for any violations committed in connection with the form, even when the form is completed on behalf of the employer by an authorized representative. Therefore, employers are responsible for ensuring that any authorized representative is properly trained and well-versed on the proper completion of the Form I-9.