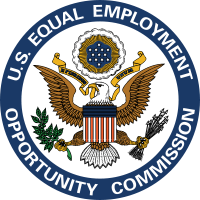 Tomorrow, the Houston office of Cozen O'Connor will be sponsoring an informative seminar, which will include guest speaker Joe Bontke from the EEOC. Joe is the Outreach Manager and Ombudsman for the Houston EEOC office and is an excellent speaker. If you have not signed up, please click on the link below, which has all of the details.  Guests can also register at the door.
Joining Joe will be Leila Clewis and Norasha L. Williams of Cozen O'Connor for this seminar being held from 8:30 to 11 a.m. at the Crowne Plaza Houston River Oaks, 2712 Southwest Freeway, Houston, TX 77098. Attending this event will earn you 2.0 hours of CLE – State Bar of Texas and 2.0 hours of CLE – SHRM. There is $40.00 registration fee, which includes valet parking.
The number of discrimination charges filed with the U.S. Equal Employment Opportunity Commission each year has steadily increased over time. And, for some employers, those charges have resulted in EEOC enforcement suits, including both direct lawsuits filed by the EEOC and intervention actions where the Agency joins in the litigation. This briefing will identify the most common and emerging issues that have received particular focus and interest by the EEOC, and will also explore ways in which employers can effectively respond to and defend against charges of discrimination or other EEOC actions. Employers can learn about:
EEOC's "Hot Button Issues"
Developments in the EEOC's Strategic Plan
How to Effectively Defend Against an EEOC Claim
Recent Litigation Trends Involving the EEOC
To register for this event, click HERE.