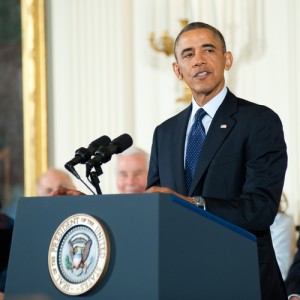 The enforceability of employee restrictions on competition has traditionally been up the states, with some, like California, largely banning such agreements, while others, like Texas, allowing them with reasonable limitations. On Tuesday, October 25, the White House took the unprecedented step of calling on state legislatures to ban non-compete agreements. A news report on the White House announcement can be found here.
Although the Obama administration's effort will be largely symbolic, and have no legal effect, it is important as it may be the first in a series of steps to apply pressure to states or employers that allow restrictions on employee competition. For example, it would not be a surprise to see this President, or a future one, restrict government contracts for employers that require employees to sign non-compete agreements. Other legal avenues of attack may include regulations or enforcement actions under anti-trust laws.
For those businesses that rely on such agreements, this is a major wake-up call as it is the first time a President has taken a position on state laws in this area. If we have another Democratic President, or a change in control of Congress, it is possible this issue could gain more traction.